Day 2 :
Keynote Forum
CESPU University, Portugal
Time : 10:00-10:40

Biography:
Roni Lara Moya has done his studies in Biomedicine from the University of Mogi das Cruzes, Sao Paulo. He has done his specialization in Anti-Aging Medicine from Seville University, Spain. He completed his Master of Science in Molecular and Cellular Immunology and Biology from the University of Coimbra, Portugal and Master of Science in Clinical Advanced Nutrition from the University of Barcelona, Spain. He did his PhD in Biomedicine and Immunology from the Gulbenkian Institute of Science and Coimbra University. He is the Coordinator of Orthomolecular Medicine of ReGenera Research Group for Aging Intervention. He is the Professor and Director of the Graduation Program in Orthomolecular Therapy-CESPU University, Portugal. He is the Scientific Advisor for Nutraceuticals and Cell Therapy Companies in Europe.
Abstract:
The state-of-the-art advances in neuroscience and anti-aging medicine show that the brain can adapt to chronic stress by increasing its neuroplasticity capacity. Neuroplasticity allows the neurons in the brain to compensate for injury and disease and to adjust their activities in response to new situations or to changes in their environment. The aging brain can adapt through cellular defences mechanisms, such as DNA repair, release of neurotrophins (BDNF, IGF-1), promotion of neurogenesis and also through the capability of the dendrites and synapses to change in response of the environmental demands, including nutrition. The brain's perfect immunity regulation by the microglia and the central nervous system's antioxidant capacity enhancement depends on several concepts, including the best nutritional foods and supplements, hormones, physical activity and learning procedures. The orthomolecular medicine establishes the use of the correct molecules to keep the perfect physiological and biochemical function of the body. The aim of this talk is to reveal the biochemical and immunological mechanisms behind the brain aging and to address the best clinical orthomolecular protocols to prevent the neurodegenerative diseases and stimulate the neuroplasticity with the use of dietary substances, natural immune-modulatory molecules and bioidentical hormones.
Keynote Forum
University of Copenhagen, Denmark
Time : 10:40-11:20

Biography:
Kaj Winther was earlier deeply involved in cardiovascular research and medicine with special reference to thrombosis and haemostasis and worked for a period at the Harvard Medical School, Boston, on the topic "Circadian Variation in Myocardial Infraction". Later in his career, he more and more focused on development and clinical testing of herbal remedies and different versions of new foods. His interest in food and herbal remedies is also based on the fact that much prescription medicine including the non-steroidal anti-inflammatory drugs (NSAID's) are blamed for serious side effects. As many of our top athletes and more and more of the average population trying to get into a "better shape" is abusing NSAID's, more attention should be drawn to develop new "pain-killers" without serious side effects.
Abstract:
Statement of the Problem: Strenuous exercise results in muscle pain and stiffness. This can reduce training capacity, success during competition and quality of life, especially if optimal daily performance is mandatory as in bicycling (Tour de France) or in team sports (hockey and soccer) where tournaments can go for days. Non-steroidal anti-inflammatory drugs (NSAID`s) reduces muscle symptoms. However, gastro intestinal "side effects" occur. This research aims to clarify if powdered rose hip, subspecies LiTo, containing galactolipid GOPO and seeds alleviates muscle pain and stiffness observed after exercise.
Methodology & Theoretical Orientation: Randomized, placebo controlled studies were conducted on 76 horses (trotters) and on 44 greyhounds treated 0.1 – 0.3 g powder/kg body weigh daily, for three months. The staff around the animals evaluated muscle pain and stiffness on questionnaires and animal competition speed. Healthy, human, middle age, modestly trained volunteers in randomized, double-blind placebo-controlled design and 18 younger trained volunteers (cross-fit), in open trial, were given the same treatment, in lower dose, for at least 3 months.
Findings: In horses and greyhounds rose-hip treatment reduced muscle pain and stiffness when evaluated vs. placebo the day after competition (p<0.048). Active treatment improved the speed of animals to some extent. In modestly trained human volunteers active treatment resulted in a significant decline in reported muscle stiffness and pain (p<0.045) and in an increase in the quality of life (p<0.040). The younger group of intensively trained cross-fitters reported a significant decline in pain and stiffness the day after strenuous exercise (p<0.020) and in an improvement of quality of life (p<0.035).
Conclusion & Significance: The data suggest that the present rose hip food supplement alleviate pain and stiffness caused by exercise in animals and humans. The present remedy might reduce NSAID abuse in sportsmen and in ordinary people who want to improve their physical performance.
Break:
Networking & Refreshments Break 11:20-11:40 @ Foyer
Session Introduction
UK
Time : 12:40-13:40

Biography:
Theodora Mantzourani BSc, MD, MRCGP, MSc, DipNutMed is a GP Specialist in Endocrinology & Diabetes, Nutritional and Preventive Medicine. She is an expert in bioidentical hormones and their use in wellbeing, antiaging and cosmeceuticals. She has a special interest in obesity and obesity-related disease such as insulin resistance and metabolic syndrome. She is an international speaker and a member of IFM and AAFARM. Her scientific research is on Reproductive Endocrinology.
Abstract:
All dietary carbohydrates get converted into glucose after digestion. Carbohydrate digestion and absorption is a multistage process involving enzymes and transporter proteins. High Glycemic Index (GI) carbohydrates break down fast during digestion and release glucose rapidly into the bloodstream; low GI carbohydrates breaks down more slowly and release glucose more gradually. High intake of carbohydrates especially those with high GI together with environmental factors contribute to obesity, metabolic syndrome and diabetes. A new product (Tribitor®) was developed during animal and human studies. During OGTT animal studies performed in rats, different plant extracts were tested for their hypoglycemic effects and after performed comparisons, the plant extracts with the highest hypoglycemic capacities were included into combinations tested for best synergistic hypoglycemic effect. The combination of three extracts with the greatest ability to lower postprandial glycaemia was chosen for further testing in humans. Two randomized, double- blind, placebo controlled studies were performed to GCP standards to verify the hypoglycemic effects of Tribitor®. The effects of this preparation on blood glycaemia were monitored after consumption of different meals. Statistically significant reductions of glucose and insulin peak levels were observed, particularly during the first phase of the test. Reactive hypoglycemia events were observed significantly less frequently when Tribitor® was given before meals. It was also found in a follow-up study, that Tribitor® had the ability to lower the Glycemic Index of white bread.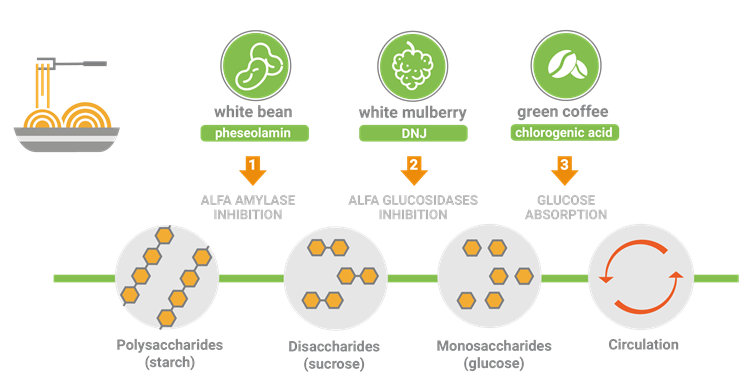 Break:
Lunch Break 13:40-14:30 @ Zamora
Poster Presentation 14:00-15:00 @ Avila
Paediatric Nutrition | Nutrient in Cancer & Chronic diseases | Nutrition in Pregnancy and Lactation | Nutrition during Adolescence | Nutrition, Health and Aging | Nutrition and Psychology | Food and Nutrition | Nutrition Epidemiology | Current Research in Nutrition and Dietetics | Nutraceuticals & Medicinal Foods | Animal and Diary Nutrition
Location: Avila
Chair
Christine Brombach
Zurich University of Applied Sciences, Switzerland

Co-Chair
N. Arlappa
National Institute of Nutrition, India
Session Introduction
University of Valencia, Spain
Time : 11:40-12:10

Biography:
Maria J Esteve is an expert in food analysis. She has studied the effect of non-conventional conservation treatments (electrotechnologies, high pressures and ultrasounds) on physicochemical characteristics, nutrients and bioactive compounds of foods of vegetal origin. In her last project she studies the valorization of residues of the food industry with the extraction by non-conventional techniques of bioactive compounds (phenolic compounds, ascorbic acid, carotenes) and colored compounds. She also studies the possible interactions between the compounds as well as their bio accessibility and the effect that different technologies can have. The effect on the health of the consumer is important but also the interest to reduce the environmental impact has increased, reason why it is looked forsustainable processes.
Abstract:
Childhood obesity is one of the main public health concerns. In 2016, the WHO publishes a report that includes a set of recommendations to combat childhood obesity, but also calls on governments of member countries to promote policies to reduce the numbers of overweight and obesity. The school canteens play a fundamental role in the field of infant feeding due to its high number of users, which reached its peak in Spain in 2010-2011, with 1,675,681 users, corresponding to 40.8% of the total Students enrolled in primary and secondary education (Oficina de Estadística del Ministerio de Educación, Cultura y Deporte, 2014). The objective of the present work is to determine the quantity and quality of the fat of the menus served in school canteens. The study is carried out in the four schools (A1, A2, C and D), with a population of 1877 students and 582 regular diners. The management of the school dining service is carried out by 3 different catering companies. Of the four schools, two have autonomous kitchen (A1 and A2) and the other two refer catering service. The menus are collected in one week in each of the schools and the fat is determined using the modified method of Rose Gottlieb and the lipid profile by gas chromatography. The results are compared with those obtained using composition tables.
The fat content is 5.4±3.0, 5.1±2.1, 3.4±0.5 and 4.3±0.7 g / 100 g of the menu in school A1, A2, B and C, respectively. The fatty acid profile is shown in Table1. The results obtained show the importance of not only controlling the amount of fat added during the preparation of the dishes, but also the type of fat used (lipid profile).
Zurich University of Applied Sciences, Switzerland
Time : 12:10-12:40

Biography:
Christine Brombach is working as Lecturer at the Institute of Food and Beverage Innovation at Zurich University of Applied Sciences, Switzerland since 2009. She received a degree in Home Economics and Nutrition from the University of Giessen, Germany and a Master of Science in Nutrition with a major in Gerontology from Manhattan, KS, USA. She did her PhD at the University of Giessen, Germany on the topic of "eating behaviour in the life course of women over the age of 65 years". She was project coordinator of the Nutrition Survey II at the Max Rubner Institute, Karlsruhe in Germany before she moved to Switzerland.
Abstract:
Statement of the Problem: Eating behavior is predominantly learnt in childhood during socialization, growing up in a cultural context. Family, parents, (great) grandparents play an integral important role. Development of meals, eating practices should be considered in the context of intergenerational influences. It was the aim of this qualitative study to investigate influences on eating behaviour in a German family living in South-West Germany. The family is unique, most of descendants of the "parents" (F1) (born end of 19th century) still live in proximity. F2 are children, F3 grandchildren, F4 great grandchildren, F5 great great grandchildren. F1 parents had 15 children (two daughters still alive, 90, 86 years), there are 32 grandchildren, 50 great grandchildren and F5 (as today) more than 10 great great grandchildren.
Methodology & Theoretical Orientation: A written survey was conducted with as many family members as possible and where feasible in depth qualitative interviews were conducted. Thereby a hermeneutic interpretation cycle was used to develop themes and topics on meals and meal practices.
Findings: At present the study is still ongoing. Preliminary findings: The predominant role of women in meal preparation, use of family recipes, rituals can be traced into the F4 generation. It seems that the matrilineal dissemination of meal structures and meanings, family recipes, use of cherished cookbooks, rituals is stronger than in the patrilineal way.
Conclusion & Significance: This is a pilot and exploratory study so results may not be generalized and should be interpreted with caution. Nevertheless, some aspects and comparison with other studies are striking such as a previously conducted three generation approach in German sample, where also similarities can be traced within a three generational approach. So far very few studies have been conducted in a three generational approach let alone in multi-generational approach in one family. Findings might help to better understand onset of eating practices.
National Institute of Nutrition -ICMR, India
Time : 15:00-15:30

Biography:
N Arlappa has completed his MD in Community Medicine from the NTR University of Medical Sciences, Vijayawada, India. He has been working as Nutrition Scientist in the Division of Community Studies, National Institute of Nutrition (NIN), Indian Council of Medical Research, Hyderabad, India. He has 20 years of research experience in the field of Public Health Nutrition and has published more than 60 scientific papers in peer-reviewed national and international journals. He has published 4 book chapters and one book on vitamin A and has completed more than 40 research studies and published more than 250 technical reports out of them. He attended and presented more than 25 scientific papers in national and international conferences/workshops. He is the faculty of the courses of MPH (NIE), MSc (Nutrition) and PG Certificate course in Applied Nutrition, conducted at NIN. He is currently serving as Deputy Director (Scientist-E).
Abstract:
Introduction: Rapid nutrition transition is taking place worldwide, especially in developing and underdeveloped countries. As a part of it, there was an increased demand for domestic production and import of oilseeds and vegetable oils from other counties. Consequently, there is a marked increase in consumption of edible oils in India populations; from 31.4 g/d/capita in 1993–1994 to 41.6 g/d/capita in 2011–2012. In India, vegetable oils used in cooking represent 80% of the visible fat and there has been a shift from traditional groundnut oil to other oils such as palmolein, mustard, sunflower oils and increased consumption of ghee.
Objective: The objective of this communication is to study the trends in consumption pattern of Fats and Oils among Indian population.
Materials & Methods: National Nutrition Monitoring Bureau (NNMB) has been carrying out large scale community based cross-sectional studies in rural, tribal and urban areas of different States of India, covering two-thirds of its geographical area. The latest surveys carried out by the NNMB and other organisation on diet and nutritional status of rural, tribal and urban areas was utilised for this communication. Use of different cooking oils and consumption patterns of visible and total fats obtained through 24-hour recall diet survey among the rural and tribal populations by age group, literacy status and occupation was analysed and presented.
Results: Majority of households in India were using mustard oil for cooking purpose followed by groundnut, palm oil, soybean oil, coconut and sunflower oil. In general, at household level, the intakes of visible fats are less than RDI (20 gr), and the deficit intake of total fat was >50% of RDA during three time points among tribal and rural population. Similarly, the intake of total fat was grossly deficit against the RDA (40 mg) across all the age groups and genders. Likewise, the mean household intakes of visible fats were below the RDIs among urban populations. However, the adequacy (≥70% of RDA) of consumption of fats was higher among the adults (≥18 years) as compared to adolescents and children.
Conclusions: In general, the dietary consumption visible fats as well as total fats were grossly deficit among tribal, rural and urban population of India.
Cen Nutriment Dijon, France
Time : 15:30-16:00

Biography:
Medical doctor specialised in Public Health, PhD in biostatistics and Pharm D, Pr Francois-André Allaert is strongly involved in the field of medical evaluation and especially in the evaluation of health claim. He is managing a human clinical center specifically approved by French health authorities for food supplement and enriched food evaluation. He is also managing the chair for health claim medical evaluation at the burgundy university of Dijon. He is authors of more than 1500 scientific oral communications and publications among which 210 are pubmed referred.
Abstract:
Study context:. Hypertensive patients have difficulties to reduce salt intake and one new strategy is not only to reduce the salt quantity but also its hypertensive toxicity.
Main objective: The main objective was to compare the decrease of the high blood pressure (HBP) parameter with Symbiosal (NaCl + Chitosan 3%) and with NaCl during the diet and lifestyle improvement period before an eventual antihypertensive treatment
Study design: Double blind, randomized, cross over, controlled clinical trial of Symbiosal (NaCl + Chitosan 3%) vs NaCl on two groups of 20 patients during two periods of 8 weeks. Inclusion criteria: Men and women older than 18 years presenting a mild hypertension defined by a SBP between 140-159 mmHg and a DBP between 90-99 mmHg g and having never been treated with an antihypertensive drug.
Results: 40 patients were included and the effect of Symbiosal appeared as soon as the first period of the cross over showing a decrease of the SBP from 149.2 ± 4.9mmHg to 136.1 ± 9.5 mmHg in patients for which Symbosial was available (decrease of 13.1 ± 10.8 mmHg) versus a decrease from 149.7 ± 4.6 mmHg to 142.9 ± 7.7mmHg in patients eating traditional NaCl (decrease of 6.8 ± 7.5mmHg) (p=0.0404). Similar results were observed with DBP with a decrease of 11.2 ± 7.4mmHg vs 7.0 ± 8.0mmHg (p=0.0560). HBP was controlled (SBP<= 140 and DBP<=90) in respectively 76.2% (16/21) vs 36.8% (7/19)% (p:0.0119). The cross over analysis on the two periods confirmed the results. The salt intake was relatively moderate in both groups: 2.9 ± 1 g/d vs 3.0 ± 1.5 g/d ( p: 0.9412 NS).Conclusion. Switching traditional NaCl by Symbiosal significantly contributes to a better control of hypertension in association to the lifestyle and diet recommendations and may delay the prescription of antihypertensive drugs.
Break:
Networking & Refreshments Break 16:00-16:20 @ Foyer
Kamineni Institute of Medical Sciences (KIMS), India
Time : 16:20-16:50

Biography:
Nikhil Kumar Kotla, MBBS, has graduated from Kamineni Institute of Medical Sciences, Telangana, India in February (2017). He is passionate about research which enhances human wellbeing. He also has clinical experience in the United States of America. He has published one research article in an international journal. He is interested in pursuing his career in the field of Diagnostic Medicine and Clinical Research.
Abstract:
Background: The Chenchus are primitive tribe; a designated Scheduled Tribe in India. They inhabit in the Nallamala forest hilly areas spread in both Andhra Pradesh and Telangana States. They are an aboriginal tribe whose traditional way of life has been based on hunting and gathering. They are a Proto-Australoid tribe and depend on forest produce for their livelihood and both men and women participate in hunting. Similarly, they had distinct socio-culture habits, food habits and food taboos. Appropriate infant and young child feeding (IYCF) practices are pre-requisite for optimal growth and development of the children and inappropriate feeding practices are significantly associated with children under 5 mortality.
Objective: To study the IYCF practices and nutritional status of under 5 year children of Chenchu primitive tribe.
Materials & Methods: A community based cross-sectional study was carried out among 422 Chenchu children less than 5 years of age. Information on socio-demographic particulars and IYCF practices was collected. Weight and height of the children were measured. Appropriate descriptive statistics were performed using SPSS version 19.0. The association between the IYCF practices and nutritional status of children was assessed using chi-square test. The p-value of <0.05 is considered as statistically significant.
Results: About 67% of the mothers initiated breast feeding to their new-born within one hour of the delivery and a majority (92%) of mothers fed colostrum to the infants. The proportion of mothers fed exclusive breast feeding for the first 6 months was 50.2% and about 58% of mothers initiated complementary food to their infant by completion of 6 months. In general, the prevalence of underweight, stunting and wasting among under 5 year children was 42.1%, 56.1% and 16.7%, respectively and no significant difference was found between genders. Though statistically not significant, the prevalence of under nutrition was relatively lower among children exclusively breast fed for the first six months of age (p>0.05). While, a significantly lower prevalence of stunting (p<0.001) and wasting (p<0.05) was reported among those children initiated with complementary feeding at appropriate time i.e. immediately after completion of first six months of age.
Conclusions: In general, the IYCF practices are poor among the mothers of Chenchu primitive tribe, where only about half of the mothers exclusively breast fed their infants and initiated complementary food at an appropriate time. These inappropriate IYCF practices were reflected in poor nutritional status of under 5 year children. Therefore, health and nutrition education (HNE) should be imparted to the mothers through the IEC activities and behavioural change communication (BCC) to adopt the appropriate IYCF practices.
Chinese University of Hong Kong, Shatin, NT, Hong Kong, China
Time : 16:50-17:20

Biography:
Zhen-Yu CHEN is professor and Head of Graduate Division, School of Life Sciences, Chinese University of Hong Kong. Chen's research focuses on bioactivity of nutraceuticals, functional foods, fatty acids and cholesterol. Chen is the fellow of American Chemical Society-Division of Agricultural and Food Chemistry, and Royal Society of Chemistry. Chen received his Ph.D degree in 1989 from University of Massachusetts at Amherst. Chen has published more than 230 original scientific papers. Chen is currently associate editor of Journal of Agricultural and Food Chemistry. He is member of editorial boards including Journal of Functional Foods, Biomedical and Environmental Sciences, and Food & Function. Chen has received several awards including the Advancement of Application of Agricultural and Food Chemistry Award by American Chemical Society, High Education Outstanding Scientific Research Output Award by Ministry of Education of China, and Research Excellence Award by The Chinese University of Hong Kong.
Abstract:
Cholesterol is always an important issue because plasma total cholesterol (TC) and low-density lipoprotein (LDL) correlate strongly with the risk of coronary heart disease. Cholesterol homeostasis is maintained by a complex mechanism which involves the sterol absorption, anabolism, catabolism and excretion. Nutraceuticals and functional foods which lower plasma TC can affect the genes which regulate cholesterol homeostasis. In general, cholesterol-lowering functional foods and nutraceuticals can be classified into seven types namely intestinal Niemann-Pick C1 like 1 (NPC1L1) competitors, intestinal acyl-CoA: cholesterol acyltransferase 2 (ACAT2) inhibitors, 3-hydroxy-3-methylglutaryl (HMG-CoA) reductase inhibitors, LDL receptor up-regulators, bile acid reabsorption inhibitors, cholesterol-7α-hydroxylase (CYP7A1) activators, and plasma cholesteryl ester transporting protein (CETP) inhibitors. This presentation will summarize our research, discuss recent research progress in the field, and explore the underlying mechanisms of these popular cholesterol-lowering nutraceuticals and functional foods.