Day 1 :
Keynote Forum
Celal Bayar University, Turkey
Time : 09:00 AM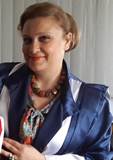 Biography:
Özlem Tokuşoğlu (Associate Professor Dr.) was born in Izmir, Turkey, completed her bachelor's (1992) and master's (1996) at Ege University in the Department of Chemistry and also completed her PhD from Ege University in the Department of Food Engineering (2001), Izmir, Turkey. She worked as a researcher at Ege University from 1993 to 2001. She professionally officiated at the Food Science and Nutrition Department at the University of Florida-Gainesville, Florida, USA as a research associate during 1999–2000. Dr.Tokuşoğlu has worked on the faculty staff as an assistant professor at Celal Bayar University, Manisa during 2002–2007, Turkey. Tokuşoğlu, is currently also working as associate professor, faculty member in the Department of Food Engineering of Celal Bayar University from 2007 to now. She'll be full professor at December Tokuşoğlu was a visiting professor at the Food Science and Nutrition Department at the University of Florida, Gainesville, Florida, USA during 1999–2000 and at the School of Food Science, Washington State University, Pullman, in the State of Washington, USA during April–May 2010. Her study focusses on food quality control, food chemistry, food safety and toxicology, shelf-life of foods and innovative food processing technologies on foods, beverages, and functional products.
Abstract:
Nutrition covers a extensive spectrum of disciplines as personal health, population health, and planetary and the researches on nutritional health concerned. New trends in nutritional science are manufacturing technology of qualified innovative processed foods and healthy foods including anticancer compounds. By 2050, a global population of 9 billion will demand 70% more food than is consumed today. Feeding this expanded population nutritiously and sustainably will require substantial improvements to the global food system; one that provides livelihoods for farmers as well as nutritious healthy products for consumers. This requires a strategic, long-term focus coupled with new ways of working with other stakeholders along the value chain. The food sector and regulatory agencies are performing innovative technologies to provide safe and stable foods for public health. Nonthermal Technologies including high hydrostatic pressure (HHP), pulse electrical fields (PEF) and ultrasound (US) successfully decontaminate, pasteurize, and potentially pursue commercial sterilization of selected foods while retaining fresh-like quality and excellent nutrient retention; and these technologies are preferred instead of classical preservation technologies; bioactives has been enhanced. Epidemiological studies have suggested positive associations between the consumption of phenolic-rich foods or beverages and the prevention of diseases, especially cancer types. The commercial development of plants as sources of antioxidants to enhance health and food preservation is of recent interest. Functional foods are those that go beyond merely providing nutrients; they actively help prevent diseases for those at high risk, such as cancer, diabetes or heart disease. When products based on functional and super foods could play a key role in the fight against disease including cancer, it can be said that these are ''anticancer foods''and has antiproliferative and apoptosis effects. Main focus is food itself, not a single bioactive compound from its structure. It must be known that the synergistic effects of the many bioactive components in foods has been gained beneficial property. In this point, phenolic phytochemicals in foods and food is rich in phytochemicals concept is important. Also innovative technologies can be effective on foods are rich in phytochemicals
Keynote Forum
President, Union for International Cancer Control (UICC)
Time : 09:30 AM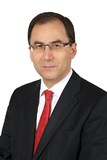 Biography:
Kutluk served as CEO of Hacettepe University Hospitals from 2008 to 2011. Graduated from Hacettepe University Medical School Ankara-Turkey in third rank among graduates in 1981. Postdoctoral fellow and Fulbright scholar at MD Anderson Cancer Center USA (1992-94). Member of SIOP, ASCO, AACR, AAP, International Children's Center. He had served as a leading healthcare executive at Hacettepe University; Vice-Director of Children's Hospital (1997-1998), the Director of Oncology Hospital (1999-2007), Director of Children's Hospital (2000-2007) and President of Institute of Child Health (2000-2004), President of Institute of Oncology (2004-2008), Board Member of Institute for Health Sciences (2000-2007), Member of Senate (2000-2011) & CEO of Hacettepe University Hospitals (2008-2011). 

He also has a long term experience on NGO management; "UICC-International Union for Cancer Control - Board Member – Geneva - Switzerland (2008 - 2012)" "President of Turkish Association for Cancer Research and Control, Ankara-Turkey (2004-2012)", "President of European Cancer Leagues-ECL – Brussels-Belgium (2009-2011)", "President of Turkish National Pediatric Society (2009-2012)", "President of Turkish Pediatric Oncology Group (2011-2013)". His experience on healthcare management during the last 15 years brought him to the top of the Hacettepe University Hospitals as CEO between 2008-2011. He has been working at Department of Pediatric Oncology, Hacettepe University at the moment. He is named as honorary FAAP by American Academy of Pediatrics in May 2014. He is the President of "UICC, Union for International Cancer Control" for the term of 2014-2016.
Abstract:
Based on report by IARC, cancer became the number one cause of the mortality at global level by causing 7.87 million deaths in 2011. Each year more than 14 million new cancer diagnosis and 8 million deaths due do cancer are expected. The implementation of strategies for prevention, early detection and treatment could save 3-4 million premature deaths due to cancer each year. Cancer is one of the major global non-communicable diseases. All together cancer, cardiovascular diseases, diabetes, chronic respiratory diseases, mental & neurologic disorders kills about 38 million people every year. This makes 68% of all deaths worldwide. Three quarters of deaths occur in LMICs. The current situation requires immediate actions to save the lives of millions and prevent the disabilities of millions. UICC released the first version of World Cancer Declaration in 2008. It was a call to the global oncology community stating in which direction we should move. UN High-Level Summit adopted the UN Political Declaration on NCDs in 2011, and then 9 global targets with a focus to 25 by 25 NCD mortality target and Global NCD Action Plan for 2013-2020 were brought by WHO. We all were wondering what would be the next after millennium development goals. Then sustainable development goals for 2030 agenda was accepted by UN in September 2015. Health and NCD is already on the agenda at high level. Global community is more ready to implement the political decisions than ever, however, it is critical to implement the actions at national and regional level. The inclusion of an NCD reduction target in the United Nations' new Sustainable Development Goals opens a new era of international development that the cancer and broader health communities have a unique opportunity to grasp. We urgently need to build new alliances, develop groundbreaking partnerships and overcome the barriers to optimal international collaboration.rnrnThe common key risk factors for major non-communicable diseases are tobacoo use, unhealthy diet, physical inactivity and harmful use of alcohol. The content of the diet, preparation of the foods, contaminants have got a lot of interest in the etiology and prevention of cancer. There is a relationship between excess body fat and cancers including esophagus, colon, pancreas, endometrium, kidney and breast cancer. Physical activity also reduces the risk of some cancer types including breast and colorectal cancers by weight control. Nutrition is a complex issue to fully understand its role in etiology, prevention and during the treatment of cancer. Meat consumption, intake of vegetables, fruits and phytochemicals are also the other major areas for research on diet and cancer relationship. Body weight control through dietary interventions is a part of the cancer prevention. There are evidences that obesity increases the risk of developing some cancers and this gives an opportunity of intervention cancer prevention. It is very obvious that research on cancer & nutrition will continue a focus of interests and the implementation strategies will be on the global agenda.rn