Day 1 :
Food Science | Public Health Research | Diet & Appetite | Pediatric & Maternal Nutrition | Nutrition & Cardiovascular Health | Food & Nutritional Toxicology
Session Introduction
Nestle Purina Research, USA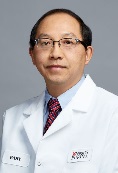 Biography:
Yuanlong Pan completed his BVM from Gansu Agricultural University, P.R. China. Dr. Pan received his PhD in Animal Nutrition from Virginia Tech, USA and PhD in Human Nutrition from UNC-Greensboro, USA. Dr. Pan conducted research in the area of menopause and cognition at Wake Forest University School of Medicine from 1996 to 2000. In 2000, Dr. Pan joined Nestle Purina Research. He has published more than 18 papers, and obtained 78 patents. Dr. Pan won the Academy of Science-St Louis 2016 George Engelmann Interdisciplinary Award for his outstanding achievement in science through collaboration and become a Fellow of the Academy of Science- St Louis.
Abstract:
Aging affects all tissues and organs in humans and animals including dogs and cats. Some senior dogs and cats eventually develop cognitive impairment and dementia called cognitive dysfunction syndrome (CDS), a condition similar to Alzheimer's disease in people. Since CDS is not a curable condition, our non-invasive research has been focused on nutritional strategies that promote healthy brain aging in dogs and cats. We have developed two nutritional solutions to enhance cognitive functions in dogs and cats. The first solution is to address the reduced ability of aging brain cells to utilize glucose as energy by feeding medium chain triglycerides (MCTs), and our studies have confirmed that MCTs enhance cognition in aging dogs. The second nutritional solution is to minimize known risk factors associated with brain aging. Since there are multiple risk factors, we have developed a nutrient blend targeting those risk factors and confirmed that the nutrient blend significantly enhances cognitive functions in middle-aged and aging cats. In summary, our research demonstrates that optimal nutrition can enhance cognitive functions in healthy aging dogs and cats. What we have developed for pets will help facilitate the development of similar nutritional solutions for people.
Scripps Clinic, United States
Biography:
Gauree Konijeti is a gastroenterologist in La Jolla, California. She received her medical degree from Perelman School of Medicine at the University of Pennsylvania and has been in practice between 6-10 years
Abstract:
INTRODUCTION:
Recent data suggests dietary modification can improve clinical responses in inflammatory bowel disease (IBD). The goal of this study was to determine the tolerability and efficacy of an autoimmune protocol (AIP) diet in patients with Crohn's disease (CD) and ulcerative colitis (UC).
METHODS:
We enrolled 18 adult patients with IBD with mild-moderate disease activity (HBI ≥ 5 or partial Mayo score ≥ 3), and objective evidence of active disease (endoscopy within 7 months and/or elevated fecal calprotectin (FC) within 1 month). Three patients withdrew prior to study start due to inability to commit to dietary change. Participants transitioned to the AIP diet over 6 weeks (elimination of grains, legumes, nightshades, dairy, eggs, coffee, alcohol, nuts and seeds, and refined/processed sugars, oils, and food additives) and then maintained the diet for 5 additional weeks. Serial laboratories, fecal calprotectin, microbiome and transcriptome analyses were performed. Endoscopy, radiology, and/or biomarker assessment was performed at study completion to assess for mucosal healing.
RESULTS:
The final cohort included 9 patients with CD and 6 with UC. Mean IBD duration was 19 years (SD 14.6) and active biologic use in 7 patients. Nutrient repletion was initiated for deficiencies in vitamin D (n=3) and iron (n=6). From week 0 to 6, mean partial Mayo score improved from 5.8 (SD 1.2) to 1.2 (SD 2.0) (p<0.01) for UC, and mean HBI score improved from 7 (SD 1.5) to 3.6 (SD 2.1) (p<0.01). At baseline, CRP was normal (<10) in 66% (10/15). Among those with labs completed at baseline and week 6, mean CRP (n=11) improved from 8.3 to 7.0 (p=0.46), and mean FC (n=5) improved from 412 (range 80-1078) to 196 (range 0-758) (p=0.36). Among those with follow-up endoscopy at week 11 (n=7), improvements were noted in SES-CD (n=1), Rutgeerts score (n=1), and Mayo endoscopy subscore (n=4). No significant changes in lipid profile observed at week 6. One patient with ileal CD with stricture withdrew due to worsening symptoms.
DISCUSSION:
Dietary elimination has the potential to improve symptoms and endoscopic inflammation in patients with inflammatory bowel disease. Larger randomized trials are needed to validate these findings
Duke University School of Medicine, USA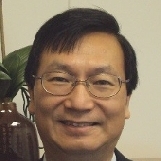 Biography:
Prior to joining Duke University, Chow was the Director of TCOG (Taiwan Cooperative Oncology Group) Statistical Center and the Executive Director of National Clinical Trial Network Coordination Center. Prior to that, Chow also held various positions in the pharmaceutical industry such as Vice President, Biostatistics, Data Management, and Medical Writing at Millennium Pharmaceuticals, Inc., Cambridge, MA; Executive Director, Statistics and Clinical Programming at Covance, Inc., Director and Department Head at Bristol-Myers Squibb Company, Plansboro, NJ; Senior Statistician and Research Statistician at Parke-Davis Pharmaceutical Division, Warner-Lambert Company, Ann Arbor, MI and Wyeth-Ayerst Laboratories, Rouses Point, NY. Through these positions, Chow provided technical supervision and guidance to project teams on statistical issues and presentations before partners, regulatory agencies or scientific bodies, defending the appropriateness of statistical methods used in clinical trial design or data analyses or the validity of reported statistical inferences. Chow identified the best statistical and data management practices, organizes and leads working parties for development of statistical design, analyses and presentation applications, and participated on Data Safety Monitoring Boards in clinical research and development. Chow's professional activities include playing key roles in many professional organizations such as officer, Board of Directors member, Advisory Committee member, and Executive Committee member. He has served as Program-chair, session-chair moderator, panelist and instructor faculty at many professional conferences, symposia, workshops, tutorials and short courses. He is the Editor-in-Chief of the Journal of Biopharmaceutical Statistics. Chow is also the Editor-in-Chief of the Biostatistics Book Series at Chapman and Hall/CRC Press of Taylor & Francis Group. He was elected Fellow of the American Statistical Association in 1995 and an elected member of the ISI (International Statistical Institute) in 1999. He was the recipient of the DIA Outstanding Service Award (1996), ICSA Extraordinary Achievement Award (1996), and Chapter Service Recognition Award of the American Statistical Association (1998). Chow was appointed as Scientific Advisor to the Department of Health, Taiwan in 1999-2001 and 2006-date. Chow was President of the International Chinese Statistical Association, Chair of the Advisory Committee on Chinese Pharmaceutical Affairs, and a member of the Advisory Committee on Statistics of the DIA.
Abstract:
Human studies are essential to obtain evidence of beneficial effects of nutritional interventions on health. Clinical nutritional development plans include a range from small pilot trials to well-designed confirmatory studies, following good clinical practices.
Nutrition interventions are generally safe compared to pharmaceutical compounds. Regulatory guidance limits the benefits of nutrition to the maintenance of normal function or the reduction of accepted risk factors. Therefore, nutritional trials do not necessarily follow the same development process as pharmaceutical products. The objectives focus more on maintaining health and preventing risk factors for disease rather than showing efficacy in disease conditions. Clinical trials in the nutritional field have specific challenges to overcome in terms of population, intervention, design and methodology. Additional challenges are the lack of learning phases, small beneficial effects, high heterogeneity of the responses and difficulties in finding appropriate endpoints.
In recent years, the use of adaptive design methods in clinical trials has received much attention due to its flexibility and efficiency in clinical development. In practice, adaptive design may provide the opportunity to modify certain aspects of the trial design whilst the study is still ongoing, without violating the quality and the integrity of the data. However, introducing more flexibility may come with many difficulties: major adaptations of on-going trials may result in designs unable to address the original scientific/medical questions. In addition, fundamental differences between pharmaceutical and nutritional research potentially trigger limitations but also opportunities for the application of such innovative design.
The aim of this work is to highlight specificities and challenges in nutritional clinical trials, review the concepts of adaptive design and then address the advantages, limitations, and feasibility of commonly considered adaptive designs. Statistical, clinical, operational and regulatory aspects of implementing adaptive designs will be discussed.
Ben Gurion University, Israel
Biography:
Iris Shai is a professor of Nutrition and Epidemiology at BGU and a visiting Scientist at Harvard School of Public Health in the field of nutrition and chronic diseases. Her focuses are long-term, compressive dietary randomized controlled trials (RCTs), performed in standards of drugs trials, and long-term cohorts. Following her fellowship in Harvard School of Public Health, she performed the 2-year Dietary Intervention Randomized Controlled Trial (DIRECT) and 4-year follow-up, comparing the effects of low-fat, Mediterranean and low-carb diets on cardiometabolic risk and plaque regression. In her next RCT she addressed the 2-year effect of moderate alcohol in type 2 diabetes and her current whole-body MRI RCT focus on dynamic of human specific fat depots and fuel metabolism across dietary strategies
Abstract:
BACKGROUND: It remains unclear whether specific lifestyle strategies can differentially mobilize fat depots/ectopic-fat-deposits.

METHODS: During an 18-month trial in an isolated workplace with monitored, provided lunch, we randomly assigned participants with abdominal obesity/dyslipidemia to iso-caloric low-fat(LF) or low-carbohydrate/Mediterranean(LC/MED) diets. After 6 months, we re-randomized half of each arm to moderately-intense physical-activity (PA+;80%-aerobic; free gym membership). We performed whole-body magnetic-resonance-imaging (3-Tesla-MRI) at 0,6,18 months
RESULTS: Of 278 randomized participants [age=48yr;88% men; body-mass-index=30.8kg/m2) 86.3% completed the trial. While the caloric deficit was similar, the LF group preferentially decreased saturated/unsaturated fats (p<0.001), and the LC/MED decreased carbohydrates (p<0.001) and trans-fat intake (p=0.029 vs. other diet). The PA+ group increased their MET/wk (p=0.009 vs. PA-). Fat depots/deposits were significantly reduced to different degrees [Hepatic:(-32%);deep-subcutaneous-adipose-tissue(SAT):(-29%);visceral-adipose-tissue(VAT):(-25%);superficial-SAT:(-19%) and intra-pericardial:(-14%(-25mL))], with lesser changes of renal:(-9%);intermuscular:(-2%) and pancreatic-fat:(-1%). Although weight loss was comparable, LC/MEDPA+ favorably reduced waist-circumference (p<0.05), and induced -14% further loss of intra-pericaridal;p=0.003, -4% VAT;p=0.037 and -1.9% pancreatic-fat;p=0.007, compared to LFPA- changes (reference-group; weight-loss-adjusted for all). LC/MED decreased hepatic fat beyond LF diet by -15%;p=0.044. Conversely, renal-sinus and femoral-intermuscular fat dynamics were similarly altered by lifestyle strategies. VAT and intrahepatic fat loss associated with an improved lipid profile, and deep-SAT loss with improved glycemic control.
CONCLUSIONS: Human depots/ectopic-fat-deposits are substantially variable in their capacity to respond to different long-term moderate weight-loss strategies. LC/MED diet, particularly with PA, can favorably enhance fat mobilization in several depots. These findings may suggest defined lifestyle protocols for targeting specific fat storage sites.
University of Shizuoka, Japan

Biography:
Monira Pervin has completed her PhD studies in Nutritional Biochemistry at Graduate School of Nutritional and Environmental Sciences, Department of Food and Nutritional Sciences, University of Shizuoka, Japan with thesis entitled: "Studies on biological effects of plant lectins on animal cells and tissues". At present, she is working as postdoctoral research assistant in Tea Science Center, Graduate School of Integrated Pharmaceutical and Nutritional Sciences, University of Shizuoka, Japan on prevention of brain aging by green tea catechin using human neuroblastoma SH-SY5Y cells and mouse brain tissues. Her work has been reported in fifteen published paper in peer-reviewed Journals
Abstract:
The consumption of green tea catechins (GTCs) suppresses age-related cognitive dysfunction in mice. GTCs are composed of several catechins, of which epigallocatechin gallate (EGCG) is the most abundant, followed by epigallocatechin (EGC). Orally ingested EGCG is hydrolyzed by intestinal biota to EGC and gallic acid (GA). To understand the mechanism of action of GTCs on the brain, their permeability of the blood brain barrier (BBB) as well as their effects on cognitive function in mice and on nerve cell proliferation in vitro were examined. The in vitro BBB permeability (%, in 30 min) of EGCG, EGC and GA was 2.8±0.1, 3.4±0.3 and 6.5±0.6, respectively. The permeability of EGCG into the BBB indicates that EGCG reached the brain parenchyma even at a very low concentration. The learning ability of SAMP10 mice (a mouse model of brain senescence) that ingested EGCG (20 mg/kg) was significantly higher than of mice that ingested EGC or GA. However, combined ingestion of EGC and GA showed a significant improvement comparable to EGCG. SH-SY5Y cell growth was significantly enhanced by 0.05 µM EGCG, but this effect was reduced at higher concentrations. Co-administration of EGC and GA increased neurite length more than EGC or GA alone. These results suggested that cognitive dysfunction in mice is suppressed after ingesting GTCs when a low concentration of EGCG is incorporated into the brain parenchyma via the BBB. Furthermore, the additive effect of EGC and GA suggests that EGCG sustains a preventive effect after the hydrolysis to EGC and GA.

Biography:
Alison Burton-Shepherd is a Registered Nutritionist (Scientist) and Senior Lecturer in Adult Nursing at De Montfort University Leicester UK. She is a part time Advanced Nurse Practitioner and Non Medical Prescriber. Recently she became an Inspector for the Care Quality Commission inspecting primary medical services to ensure that high standards of clinical care are being maintained. She is proud to be a Queens Nurse a title given to nurses who have achieved and continue to strive for excellence.
Abstract:
Chemo-radiotherapy (CRT) causes or exacerbates symptoms, such as alteration or loss of taste, mucositis, xerostomia, fatigue, nausea and vomiting, with consequent worsening of malnutrition. It is well known that radiotherapy is invariably associated with mucositis, xerostomia, dysphagia, haematological toxicities and other acute side effects, whose incidence increases when chemotherapy is also administered, and that oral mucositis incidence leads to higher unplanned breaks and delays in radiotherapy administration. In addition, in many patients such toxicities may be very severe and even life threatening and may lead to treatment interruptions that are invariably associated with poorer outcome.
This presentation will review best practice in the nutritional management of patients undergoing chemotherapy and radiotherapy
University of New England, Australia
Biography:
Hamish Love is a researcher and PhD candidate at the University of New England in NSW, Australia. After completing his degree in Psychology with Honours at CSU he found his interest in psychology further honed to the intersection of nutrition/diet and psychology and has been researching and studying since. His current focus is on the implementation of healthier dietary practice through improved understanding of self-control
Abstract:
Statement of the Problem: Numerous health problems and cause of death have been attributed to dietary factors. However, further nutritional education alone is insufficient, as APA surveys have shown that although American participant's most common goal was to improve their diet for better health, 94% of respondents were unable to do so and cited insufficient self-control as the main barrier to success. However, as yet there are no validated models of the relationships between self-control and dietary outcomes or moderating psychological constructs. Further, scales do not yet exist to measure these constructs to measure potential targets for clinical intervention or future research.
Aims: The current study is validating new scales for measurement of psychological-nutritional constructs in self-control for dietary satisfaction.
Methodology & Theoretical Orientation: 3 new scales are under development and validation using factor analysis and convergent/divergent validity with existing scales. Based on previous models of self-control, a new model of self-control for satisfaction with dietary behavior will be tested.
Findings: The scales to be created for model testing are currently being validated, with research scheduled to be completed by March 2017. Conclusion & Significance: The creation of the scales displayed in Figure 1, a proposed model of self-control for satisfaction with dietary behavior, will contribute improved understanding of how self-control and related constructs interact with dietary goals to predict dietary outcomes for better health.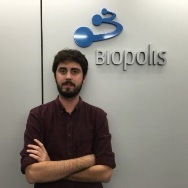 Biography:
Daniel is the Marketing & Communications Manager at Biopolis, a Spanish based biotech company producer of probiotics. He has expertise within the probiotics and food supplement industry by designing and developing new product ideas, communicating them (EFSA and FDA related issues) and giving marketing and promotion support to Biopolis' clients and partners. He has previously worked in Coca-Cola and Millward Brown (both in Germany) and in Natraceutical in Spain. He holds an MSc in Food Economics & Marketing (University of Reading) and BSc in International Marketing & Communications (Hochschule Bremen and University of Valencia).
Abstract:
It is undeniable the fact that the probiotic market is suffering a transition where new trends are coming across. In addition to this, regulation (by means of EFSA in Europe) is extremely relevant. New trends and Health Claim Regulations entail new challenges and impact on innovation.
Furthermore, the industry is moving at a fast-growing pace so that products containing probiotics are attractive to both food and pharma companies.
New indications from different nature -the so called third generation claims- appear more and more as hot topics/niches (atopic dermatitis, psoriasis, stroke, sport nutrition, gut-brain axis), abandoning soft communications such as digestive health or immune system support.
In this sense, new and interesting final product ideas are being developed within the industry, where probiotic producers should acquire a relevant role, going together with pharma and food industry based companies as well as contract manufacturers in order to create outstanding synergies and fulfill new market needs.
Guangdong Academy of Agricultural Sciences, China
Biography:
Zou Yuxiao has her expertise in Food Chemistry and Nutrition. Her research program addresses all aspects of sericulture resources and Characteristic Lingnan fruits/vegetables nutrition, bioactive substances and the related functional evaluation since 1998. She has hosted more than 20 items of national projects, including the National Natural Science Foundation of China, National Science and Technology Support Program and National Public Welfare Industry Science and Technology Program. Since 2005, she won 8 prizes in provincial and ministerial level, including 3 first prizes (rank 3, 5, 8) 3 second prizes (rank 7, 10, 13) and 2 third prizes (rank 7, 9). She was authorized 24 pieces of invention patent, edited 5 books, published 65 articles and involved in the establishing of 4 items of enterprise product standard. During June 2010 to May 2011, she was in the Tufts University for further study with the funding from China Scholarship Council.
Abstract:
Silkworm pupae are good resources of edible oil that is especially rich in unsaturated fatty acids and considered an excellent dietary supplement for hyperlipidemia. In order to investigate the effects of silkworm pupae oil (SPO) on the lipid profile and oxidative stress, dyslipidemic-diabetic Wistar rats (n = 50) were divided into five diet groups of 10: normal control (C); high-fat diet control group (HF); and three other groups fed a high-fat diet with SPO supplementation (1, 2, or 4 mL•kg-1•d-1) orally. Groups fed with SPO had significantly lower concentrations of serum total cholesterol (TC) (P<0.05) and low-density lipoprotein cholesterol (LDL-C) (P<0.05) compared with the HF group. In regard to antioxidant parameters, except for levels of glutathione peroxidase (GSH-Px) in the liver, 2 and 4 mL•kg-1•d-1 of SPO supplementation leaded to higher total antioxidant capacity (T-AOC) (P<0.05), superoxide dismutase (SOD) (P<0.05) and GSH-Px levels (P<0.05) and lower malondialdehyde (MDA) levels (P<0.05) both in serum and liver versus the HF group. The study indicated that supplementation with SPO can improve lipid profiles and alleviate oxidative stress in dyslipidemic-diabetic rats induced by high-fat-diet, which showed great potential in ameliorating disorders of glucose and lipid metabolism.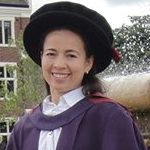 Biography:
She studied nutrition at the Faculty of Medicine of Autonomous University of Yucatan where she now is teaching. Maria Luisa holds a master's degree in Epidemiology from the National Institute of Public Health of Mexico, and she hold a PhD at Loughborough University. She is interested in the study of human growth, development, obesity, and body composition. During the last six years, she took part in a radio program on nutrition and health in Radio Universidad, in Merida. She has offered clinic consultations on obesity and eating disorders. She holds a Certificated like CONCER since 2016 and CONCAPREN since 2008 from Mexico. Also, holds a SNI level 1. At present, she works as teacher in the degree in nutrition at the Faculty of Medicine of UADY and researcher too. She is researcher supports in projects of the Cinvestav. She is also a teacher of Mexican dance and loves eating chocolates
Abstract:
Mexico has a high prevalence of stunting in children and adolescents, due to poor nutrition. Paradoxically, too many Mexican children and adolescents are currently overweight or obese (OW/OB). The dual-burden of stunting (low height for age) and OW/OB are nutritional conditions that increase the risk of developing chronic degenerative diseases in adulthood. The persistence of high levels of stunting in southern regions of Mexico, such as Yucatan, may be due to diet changes (nutrition transition) that Yucatecan population has experienced in recent years. Vitamins, such as folic acid (FA) and VB12 are micronutrients necessary for normal metabolism and growth. The relationships between the intake of these micronutrients and growth rate were identified. The impact of micronutrient consumption on body composition was also investigated. The sample population comprised 273 adolescents (152 females) aged 10-18 years, from Merida, Mexico. Dietary information was obtained using a food frequency questionnaire (FFQ) covering 106 local foods. Anthropometric and body composition measurements were taken, and socioeconomic data were gathered. Data were collected between September 2011 and July 2012. Over 50% of participants had inadequate consumption of both vitamins: 64% had inadequate intake of FA and 69% of VB12. Almost half (46.9%) were either short or stunted, and 33% were at risk of OW/OB. A higher risk of presenting OW/OB was found for participants with FA intake less than the RDI of 400 μg/day and for those with VB12 intake less than the RDI of 2.4 μg/day. No relationship was found between body fat percentage and the consumption of FA or VB12
The Pennsylvania State University, USA

Biography:
Sudathip Sae-tan is interested in food and health. Currently she works at Department of Food Science and Technology, Faculty of Agro-Industry, Kasetsart University, Thailand. Her focus is on dietary food components to prevent non-communicable diseases. She has experiences in using chemical-based and cell-based assay including animal models to test the bioactivity. With all these assays, it allows her to find out the dietary components for disease prevention.
Abstract:
Diabetes is one of the worldwide non-communicable chronic diseases. Mungbean is one of plant legumes grown in Asia. It is rich with phytochemical compounds that are beneficial to the human health and also has the preventive effects against certain diseases. Vitexin and isovitexin are flavones found with high amount in mungbean. Both are known to have many biological activities including antioxidant, anti-proliferation, anti-inflammation and anti-diabetes. Mungbean soup is one of the popular healthy drinks. This study focuses on anti-diabetic effects of mungbean soup. Mungbean soup was standardized for concentrations of vitexin and isovitexin by high performance liquid chromatography before it was examined the anti-diabetic effects. The result showed that mungbean soup could inhibit alpha-amylase with IC50 0.1437 and 0.2826 mg/ml and inhibit alpha-glucosidase with IC50 0.0239 and 0.0469 mg/ml (vitexin and isovitexin, respectively). Mungbean soup could also inhibit the formation of advanced glycation end products (AGEs) with IC50 0.0128 and 0.0252 mg/ml (vitexin and isovitexin, respectively). Our study suggests that mungbean soup containing vitexin and isovitexin has anti-diabetic effects and these effects are due in part to inhibition of carbohydrate-metabolizing enzymes and AGEs formation.
Autonomous University of Yucatan, Mexico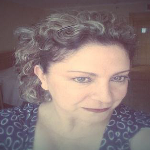 Biography:
She studied nutrition at the University of Veracruz, Reyna holds a postgraduate in Teaching Specialization and Master in Higher Education in the Autonomous University of Yucatan in Merida and she holds a science doctorate in Physical Activity and Sport at the University of León getting Cum Laude. Holds a Teacher certification by the Company CONOCER since 2010. Works experiences were in Mexican Social Security Institute (IMSS) in the hospital area: 1984-1997 and Medical Network in the clinic consultations: 1997-2000. At present, she works in the Autonomous University of Yucatan, Faculty of Medicine, Bachelor of Nutrition Teaching: 1997 to date. She is interested in the study of Health self-care, eating disorder and cardiometabolic diseases
Abstract:
Objective: To determine the effects of a diet rich in lycopene, the practice of physical exercise or association between them on levels of blood lipids in adults with dyslipidemia.
Material and Methods: It is an experimental study with duration of 12 weeks. The diet was designed rich in lycopene (50mg / day), the standard diet and exercise program. Before and after the intervention lipid profile of the participants was determined. Involved people between 21 and 64 years old, randomly divided into 4 groups: two standard diet (one did exercise and one not), and the other two with diet rich in lycopene, one did exercise and one not. For each indicator behavior regarding their group arithmetic mean and standard deviation were used. Later ANOVA was used to demonstrate the significance and finally the post hoc Tukey test.
Results: 48 participants completed the study of which 35.4% (17) were male and 64.6% (31) female. The mean differences were significant post-pre cholesterol (p = 0.004) and LDL (p = 0.001). The mean difference between groups was significant for cholesterol between the standard diet with exercise and diet rich in lycopene with exercise and vice versa (p = 0.002). For the LDL was significant difference between the standard diet and exercise group with the other groups.
Conclusions: The lycopene-rich diet (50 mg / day) for 12 weeks significantly reduce LDL cholesterol levels and blood. Exercise training (4 days a week for 60 minutes) for 12 weeks significantly decreased blood levels of LDL when combined with the standard diet and cholesterol levels and LDL to be associated with diet rich in lycopene.
King Faisal University , Saudi Arabia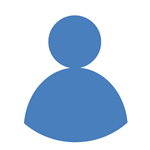 Biography:
Farag Ali Saleh has completed his PhD at the age of 32 years from Cairo University. He is the Prof of Food Science and Nutrition. He has published more than 26 papers in reputed journals and serving as an editorial board member of repute. He is member in many professional societies. He has attended more than 17 national and international conferences and scientific symposia
Abstract:
Recently, scientists interested in functional food, especially probiotic food which has many health benefits. Probiotic microorganisms expose to many risks during their presence in food products and after passing through gastrointestinal tract as well. Therefore, the a main goal of this study to try to keep probiotic bacteria alive in date products during storage period and after eating. Free and calcium alginate microencapsulated Bifidobacterium lactis Bb-12 were mixed with date paste and date syrup (Dibs) and exposed to simulated gastrointestinal conditions, to observe its effects on viability of on B. lactis. The results showed that date paste and Dibs have a protective effect to the free bacteria and increased protection of encapsulated bacteria when compared to free bacteria without mixing with a date paste and Dibs. The viable counts of probiotic bacteria were numerated in date paste and Dibs during storage. At the end of the seventh week from storage period, the numbers of free B. lactis were reduced in both date paste and Dibs for up to 106 cfu/g, while the numbers of encapsulated bacteria remained at 107 cfu/g. The microencapsulated bacteria retained the numbers up to 106 cfu/g until week ten. The changes in pH values, production of organic acid and color of date paste and Dibs were monitored during storage period. The sensory analysis of date products fortified with probiotic bacteria were evaluated. The results showed that the addition of both free and encapsulated probiotic bacteria did not show any significant effect on the sensory properties of date products. This study has shown the microencapsulation protected Bifidobacterium lactis Bb-12 from the high sugars concentration of date products and simulated gastrointestinal conditions. Such of this product will provide an alternative probiotic food choice for consumers and could be particularly appealing to children.
Curtin University, Australia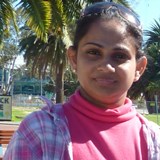 Biography:
Niranjani Wickramasinghe is currently pursuing PhD in Public Health at Curtin University, Perth, Australia. She has completed her MSc from University of Peradeniya Sri Lanka and Bachelor of Science degree from The Open University of Sri Lanka. She has worked as a Clinical Dietitian and Obesity Management Dietitian in Sri Lanka and United Arab Emirates. She has submitted four articles from her PhD study for publication
Abstract:
Natto and tempeh are indigenous Asian soya fermented foods which were originated in Japan and Indonesia, but now also being consumed in all over the world. Importantly these soya based fermented foods are rich in phytoestrogens genistein and daidzein. Phytoestrogens are plant derived isoflavone compound which has similar structure and antagonize human estrogens. While some of previous research indicates that phytoestrogen may act as anti-carcinogenic agents and inhibits tumor growth in patients with breast cancers, some of the other scientific literature says that "they stimulate tumor growth and therefore leading to practical issue for safety of food with phytoestrogen such as soya. Also some of research data say that phytoestogens have increasing attention due to the beneficial effect on glucose, lipid metabolism (protection against cardiovascular diseases), osteoporosis and complications related to menopause. However these health benefits of soya and phytoestrogens are controversial issue as number of research findings has indicated inverse results as well. Moreover contrasting results have been recorded on its cancer protection ability (hormone dependent cancers such as breast and prostrate) and due to these negative findings health authorities of some countries have indicated maximum daily intake level for phytoestrogen. Therefore preparation of indigenous Asian fermented legume foods such as natto and tempeh using other comparable legume is an interesting alternative to avoid overdosing above mentioned compounds. The aim of this study was to determine the amount of genistein and daidzein content of lupin and fermented lupin (lupin natto and tempeh) and whether fermentation time affected the genistein and daidzein content of lupin. Lupin tempeh and lupin natto were prepared using either whole seed (WS) or de-hulled seed (DHS). Analysis for genistein and daidzein content was conducted using HPLC for time points zero, 12 h, 24 h, 36 h, 48 h and 72 h after fermentation. Repeated measures ANOVA with source of lupin as between-subject factor was independently run for lupin tempeh and lupin natto. Results revealed that the amount of genistien and daidzein significantly increased with time in both tempeh and natto. Both isoflavones peaked at 48 h in lupin tempeh and earlier at 36 h in lupin natto. WS tempeh and WS natto had significantly more genistein than WHS tempeh and WHS natto. Diadzein content of WHS tended to be higher than WS across both products. It is concluded that, lupin and fermented lupin have very low amount of genistein and daizein compared to soya bean. Therefore, it is safe to consume without risk of phytoeastrogen overdosing. Fermentation time increased the amount of genistein and daidzein content in both lupin tempeh and natto and the form of lupin raw material used affected the genistein level and to some extent the daidzein content of fermented products.